New this season: tees, stickers, mugs, bags, and all the gear!
Put the Χριστός back in Xmas – but this year, a custom made snow capped font.
Tis the Season to Repent – but with snowflakes!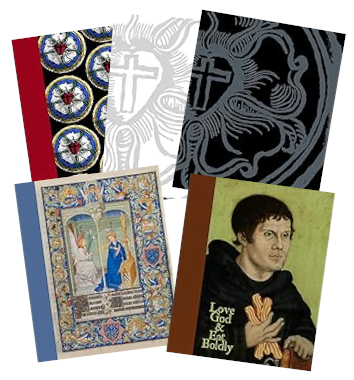 ---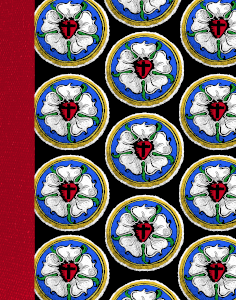 ---
---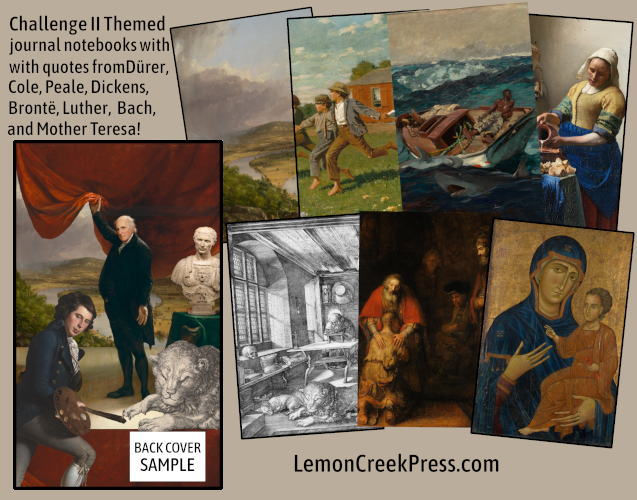 Now Available! Challenge II-Themed Journal Notebook with Quotes
Available on Amazon, these journal notebooks contain 120 pages, nine of which bear quotes from people students have studied over the year. Click on the titles below to order.
Cole: The Oxbow (Coming Soon)
Durer: St. Jerome in His Study
Rembrandt: Return of the Prodigal Son
---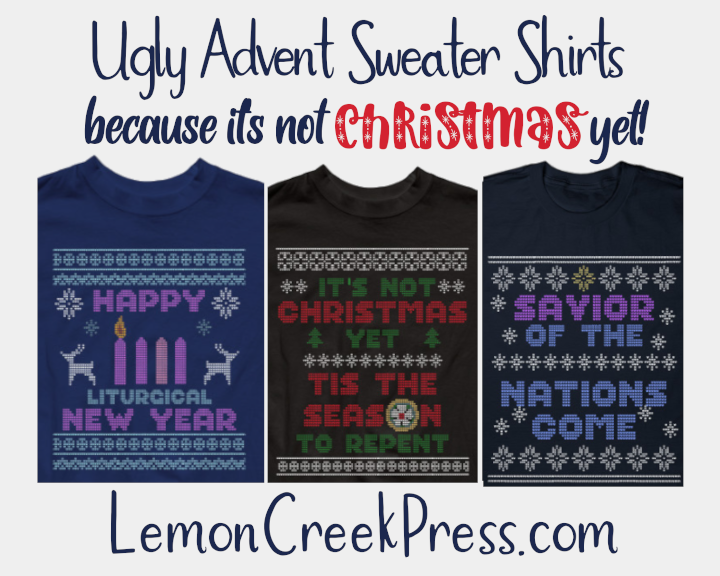 We all know Christmas doesn't start until December 25, but now you can wear liturgically appropriate ugly sweater shirts to all those chronologically inappropriate parties! Click here for LemonCreekPress on TeePublic.
---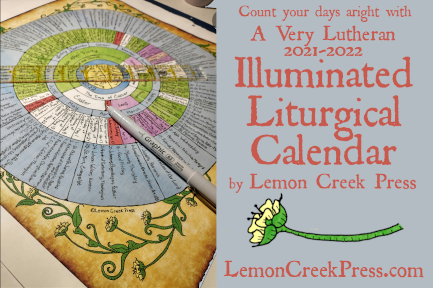 Illuminated Liturgical Calendar
Count your days aright with your family or in your classroom through the Sundays, feast days, and festivals of the church year and see how they align with the weeks, months and seasons as we live the next church year out in the grace of Christ Jesus. Gift your family, altar guild, pastor or local liturgical nerd with the Illuminated Liturgical Calendar from Lemon Creek Press on LutheranHomeschool.com.
---
Decorate your space for every season with simple, high value crafts. Liturgicrafting is a fun and engaging way to teach children and their adults about the rich history gifted to us through the symbols, feasts and customs used in liturgical worship.
---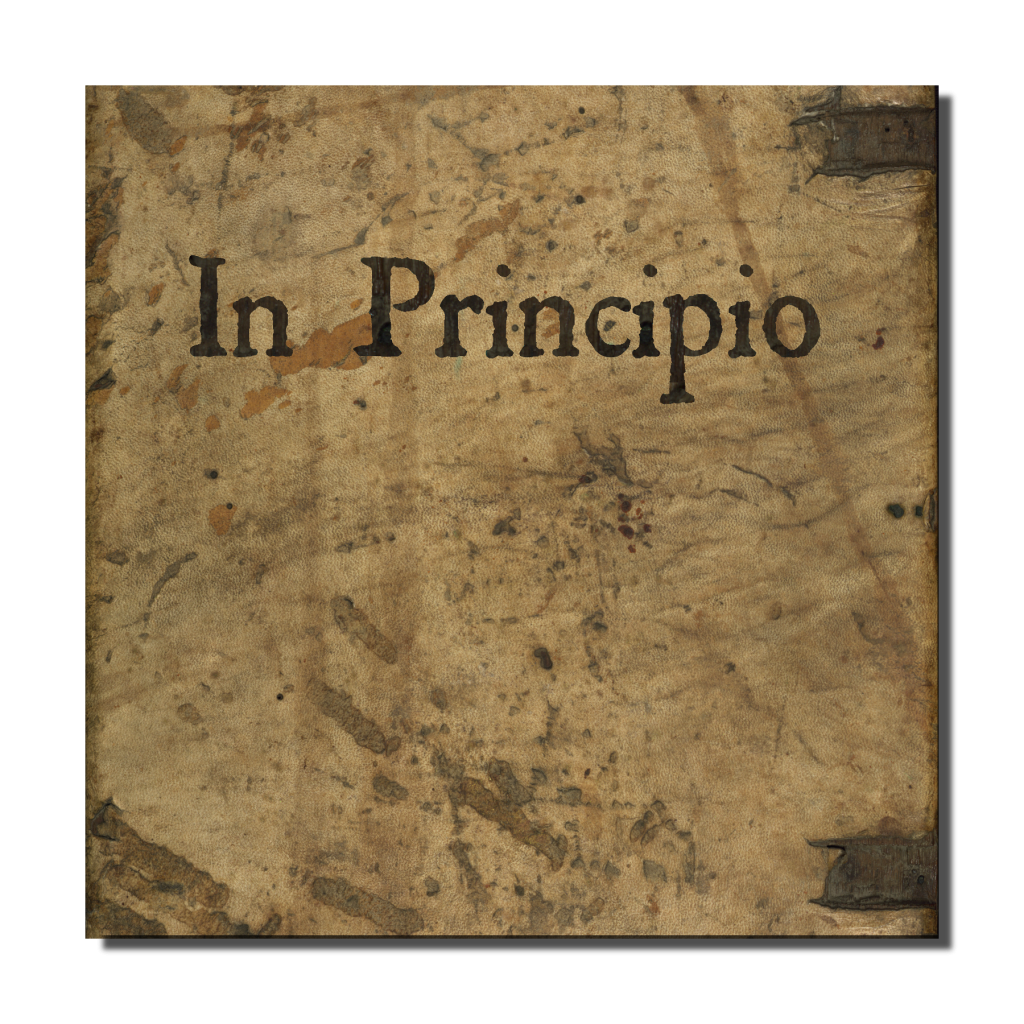 Now Available on Amazon!
In Principio
Unique in its concept, In Principio, will grow with children through the grammar, dialectic, and rhetoric stages of learning as they journey through the text of John 1:1-7 in two parts. Part one is simply the text of John 1:1-7 featuring artwork by Dürer, Fra Angelico, Cranach, Giotto and Ghiberti. In part two, readers will research ancient medieval and renaissance Latin manuscripts for the text of John 1:1-7 and feel accomplishment when they discover they can actually read ancient Latin manuscripts. The readers' preferred English translation may be scribed on the lines provided, or if readers are very brave, they may translate it themselves. Click here for In Principio on Amazon.
---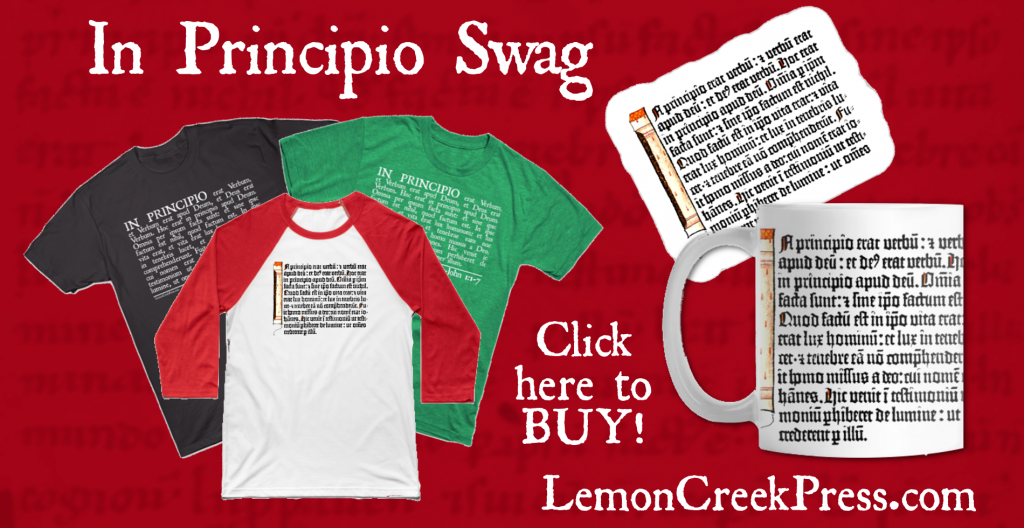 ---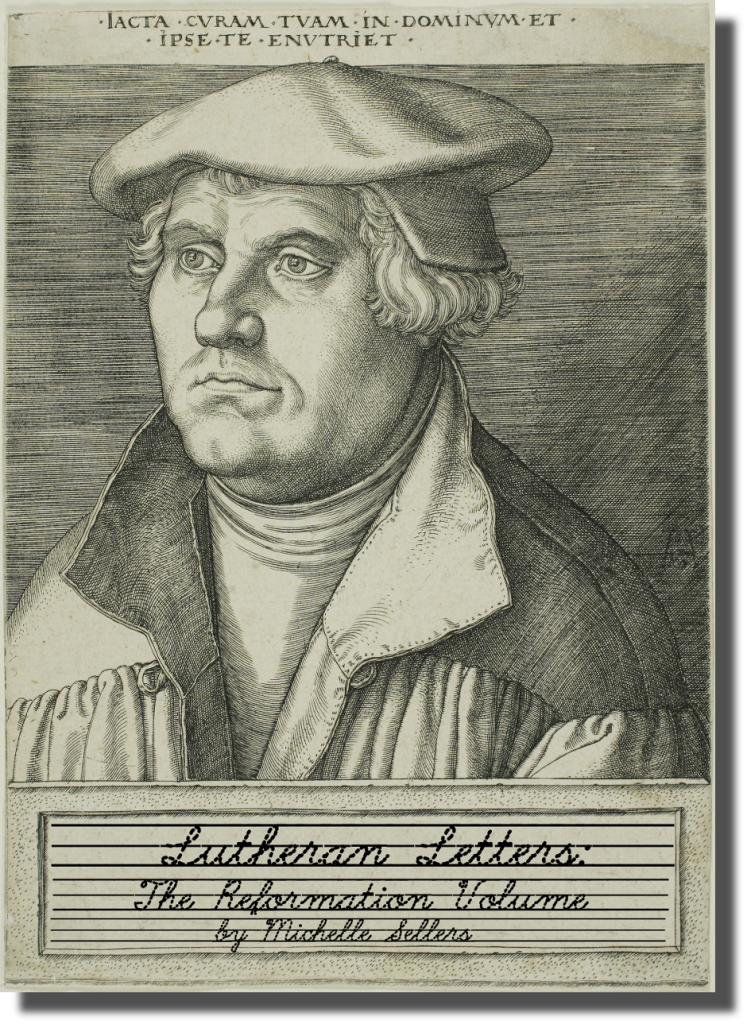 Lutheran Letters: The Reformation Volume
From Augsburg to Zwingli, Little Lutherans will flow and loop their way through the Reformation while acquainting themselves with historic images of key players, pivotal locations, papal bulls and artwork by Reformation artists. Lutheran Letters: The Reformation Volume introduces students to cursive letters using arrows to direct the flow of writing and moves them, with practice, on to tracing without arrows and fully independent cursive writing using Reformation related words, names and theological concepts. We're not just practicing cursive here as each page has a brief explanation of its relationship to the Reformation and a Bible passage to look up and read.
---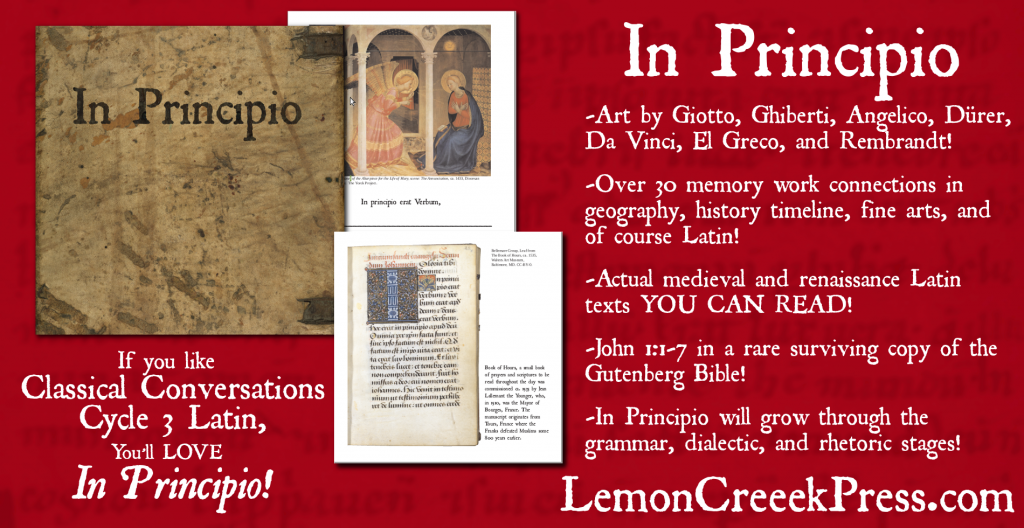 ---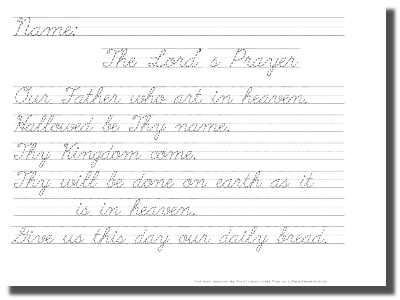 The Lord's Prayer Cursive – FREE Printable
These Lord's Prayer cursive tracing sheets allow your child to practice cursive while pondering the words of Christ.
These sheets embrace the traditional language of the prayer as prayed with the words, "Our Father, who art in heaven, hallowed be Thy Name . . . "
---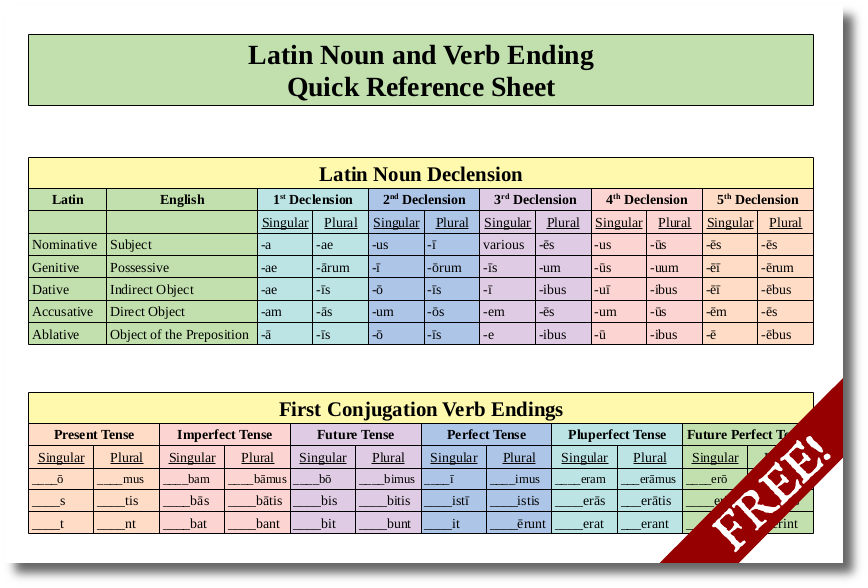 Latin Verb and Noun Ending Quick Reference Sheet – FREE Printable
At-a-glance reference for Latin verb and noun endings.